Double Hook Up & Good Fun
Today was one of the most enjoyable days fishing on one of our many lakes in the North-West of Ireland. Conor and Aiden made it that bit more enjoyable, the weather conditions were perfect and the fish were definitely feeding.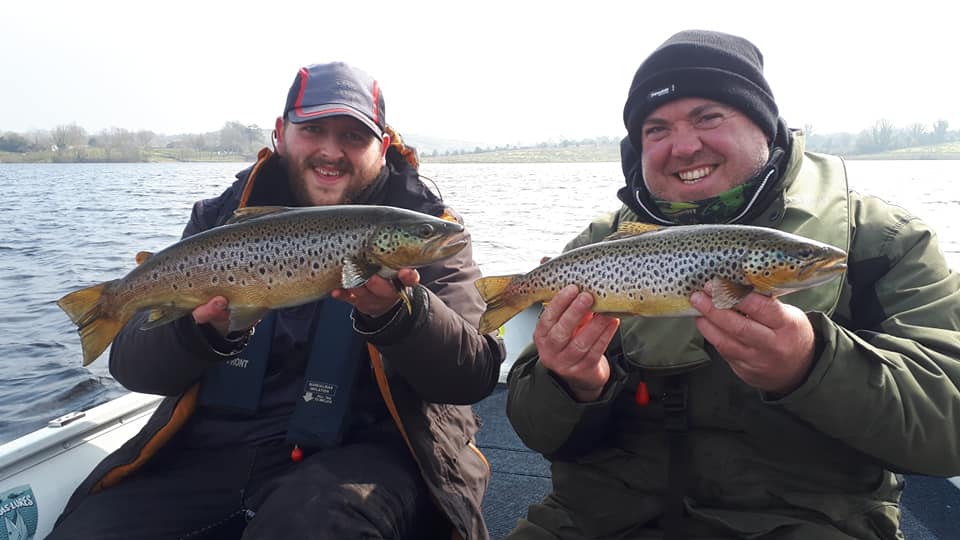 Both the lads were in on the action from the start, even landing a double hook up. There was a mixture of casting and trolling. There were lots of fish landed and also a few lost, but that is the joys of fishing.
As always every fish caught was returned safely to the lake. Catch & Release!