Crestliner 1850 Pro-Tiler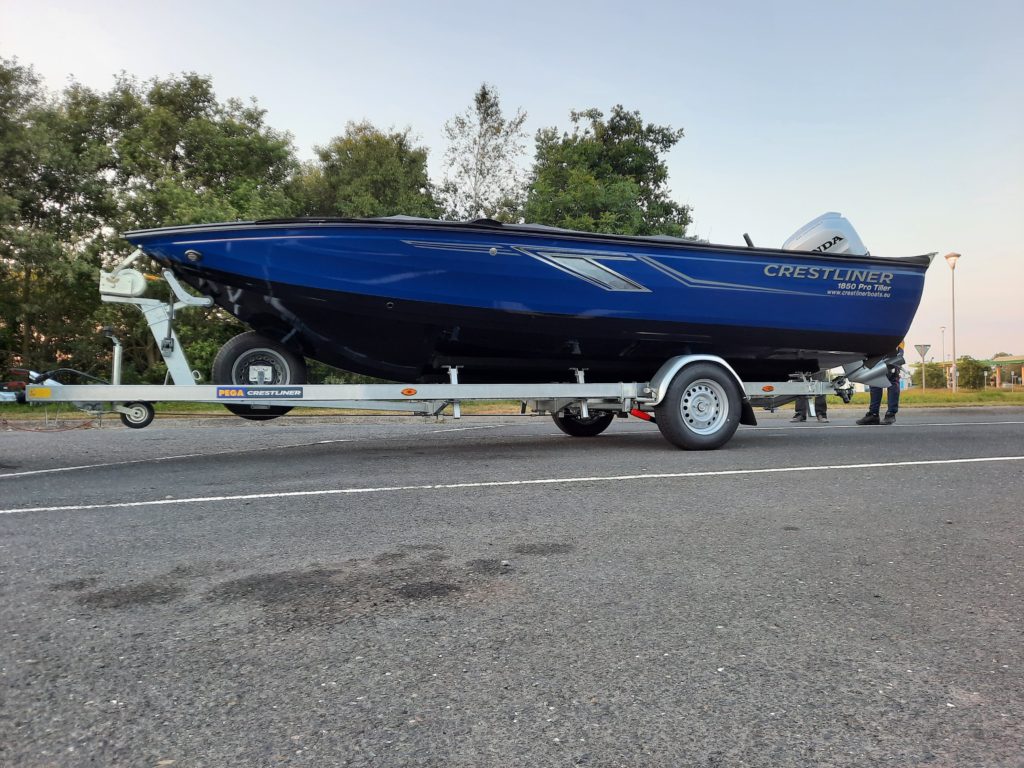 What a couple of months it's been here at Predator Fishing Ireland, like everyone we all had our set backs. In the end the wait was worth it. On Monday the 21st Of June I collected our brand-new Crestliner Pro-tiler along with a brand-new 80 hp Honda engine and pega trailer.
I would like to say you thank you to Crestliner Netherlands and Honda Netherlands for my beautiful boat. From beginning to end it was a simple process with Crestliner Netherlands.
Space is maximised on the Crestliner Pro-Tiler as it contains two rod boxes and many places to hold equipment. There is also a large casting deck which maximum space for fishermen/fisherwoman. The 80 hp engine will allow us to glide across the lake easily.
We purchased a brand-new 18.6ft Crestliner Pro-Tiler 80hp Honda engine. The boat and engine sit on a new Pega trailer. The boat and trailer are comfortable to pull, the breaking is perfect and weight of the boat cannot be felt towing it . The Crestliner Pro-Tiler came with our own specifications. The Crestliner Pro-Tiler can now carry larger groups with comfortable fishing.
We cannot wait to get her out on the water and start racking up to PB's. I would also like to thank everyone for the well wishes and support along the way. Tight lines guys.