Return visitor's from France
It was great to have Maurice and Bernard from France back again this year in Boyle, Co. Roscommon. We fished a lot of different area's between Roscommon, Leitrim and Westmeath.  We had some great days fishing.  The first couple of days fishing was hard but then it changed with the fish deciding to feed.  In three days Bernard and Maurice managed to land 47 pike in the boat.  Their was some good fish with 106cm being the best.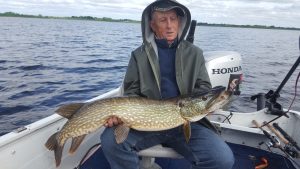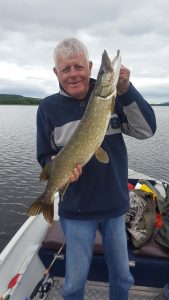 Weather conditions weren't great for fishing at times.  With it being sunny and very hot fish weren't feeding but it was great conditions for having a lovely lunch on the shore. Last year when Bernard and Maurice were here they stayed at the lovely Rosdarrig B&B here in Boyle, Co. Roscommon and loved it so much they stayed there again this year.