Addy & Edi Fishing Trip
A great two days fishing for Addy and Edi from Switzerland.  First day fishing on one of our big lakes in Co. Roscommon was with mixed weather conditions, heavy rain and some nice spells of sunshine.  The lads landed some very nice pike, with some 90+cms but also lost a few fish, which included a few doubles.  The best pike of the day went to Addy at 104cm and also his personal best. Addy's pike put up a great fight by twice running into heavy reeds to try and escape, but Addy came out on top!! He was a happy man to-day.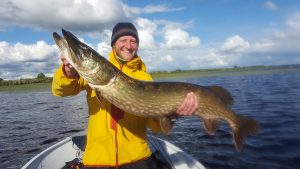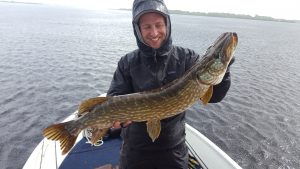 Day two with Addy and Edi they decided they would like to go spinning for trout.  So off we headed for a very good trout lake in Co. Sligo.  Fishing conditions were nice with a little wind and overcast.  The lads hit a lot of trout and managed to land 13 fish to-day.  A lot of the trout measured between 30cms and 35cms with the best of the day being 42cm also caught by Addy.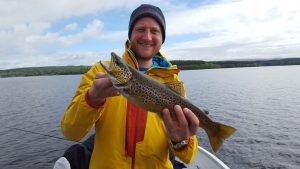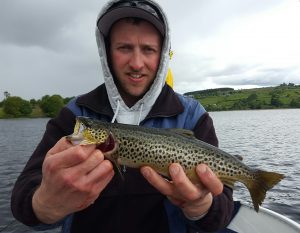 Great fun and fishing with Addy and Edi.  Looking forward to seeing them again here in Boyle, Co. Roscommon next year.